Custom Designer Cakes in Fayetteville, NC
At Specialty Cakes & Desserts, we are here to provide you with tasty treats and satisfying sweets, from beautiful and delicate designer cakes to seasonal desserts. Our freshly made products are created in our bakery with care. Our goal is to change an average day into one that is extraordinarily delicious. Whether you're celebrating an event, hosting a party or you're craving something delicious after work, Specialty Cakes & Desserts is the bakery for you.
Let us brighten up your day or your celebration!
Here are some of the many services we offer:
Desserts for Special Events
At Specialty Cakes & Desserts, we offer custom designer cakes and desserts for all types of celebrations like weddings and anniversaries. Celebrating a birthday and looking for birthday cakes in Fayetteville, NC? Our bakery can create just what you need!
View Sheetcakes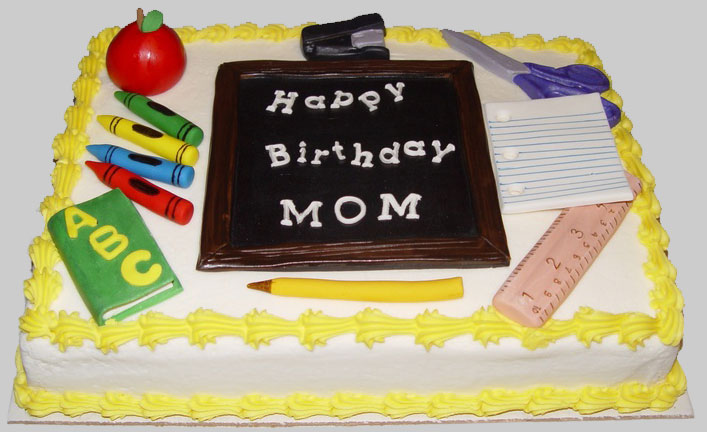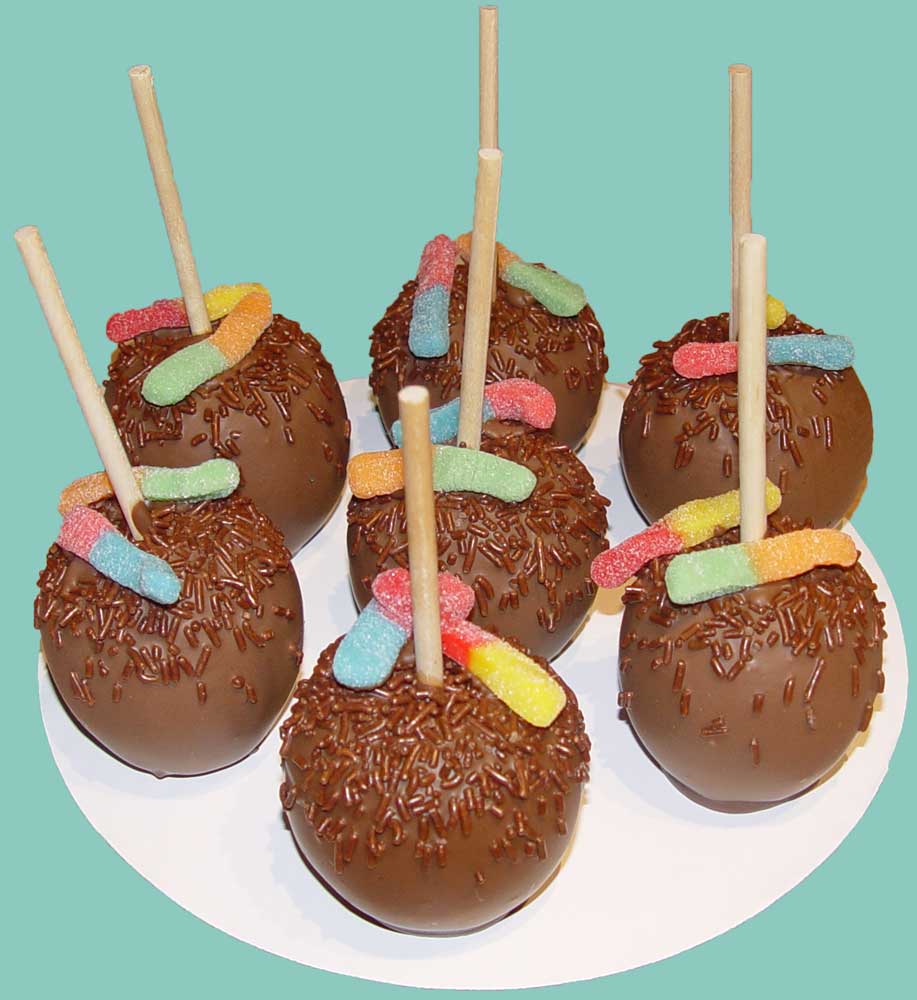 Desserts to brighten your day
Sometimes we all need a little pick-me-up. A nice dessert or treat can go a long way to cheer anyone up. Specialty Cakes & Desserts offers cheesecakes, caramel apples and cupcakes in Fayetteville, NC for just the kind of days when a special dessert is needed.
View Sweet Treats
Cheerful and Warm Service
At Specialty Cakes & Desserts, we are truly happy to go the extra mile for our customers. We offer service with a smile and customer satisfaction is always a priority. All of our desserts are freshly prepared for the highest quality and a truly delicious taste.
View Birthday Cakes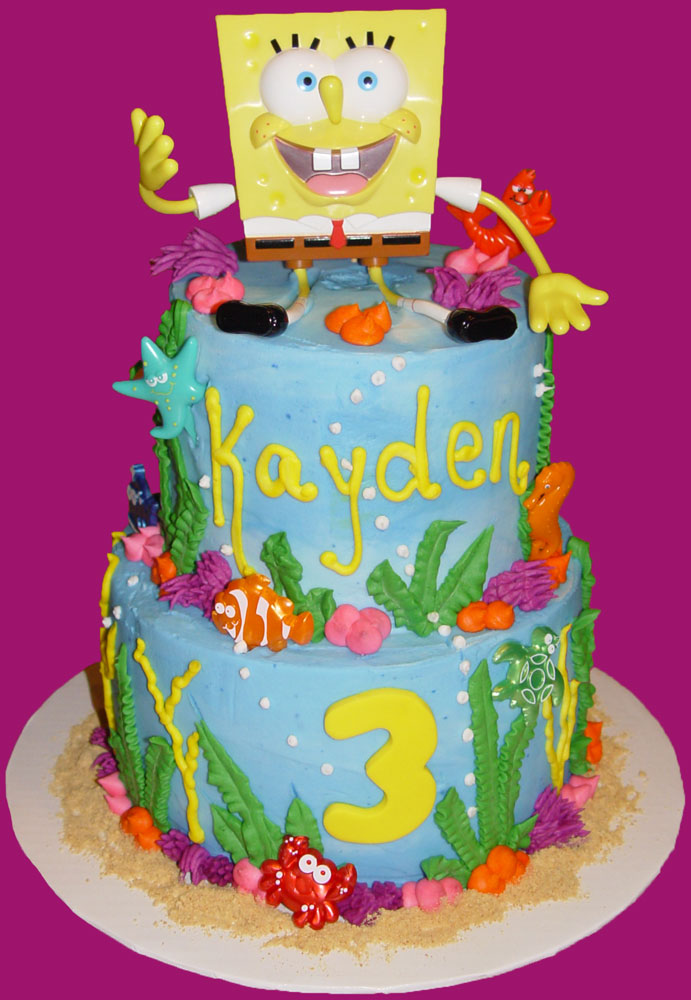 We also have various specialty celebration cakes available for you including some special desserts you have to try to believe!
Dessert Flavors
Cheesecakes: Vanilla Cheesecake between 2 layers (your cake choice), iced with whipped cream cheese.
Strawberry Crunch Cheesecakes: vanilla cheesecake between strawberry layers, filled and iced with whipped cream cheese filling, covered and topped with strawberries and crushed Oreo cookies.
Strawberry Crunch Cake: strawberry layer, cream cheese filling, covered in strawberries and cookie crunch, topped with fresh strawberries and Oreo cookies.
Banana Pudding Cake: Butter layers, banana pudding filling with slice banana, wafer cookies and banana pudding icing with crushed cookies.
Triple Chocolate Cake: dark chocolate layer with chocolate buttercream filling, buttercream icing and chocolate ganache.
German Chocolate: Dark Chocolate cake with coconut – pecan filling and chocolate buttercream icing.
Cookie Butter Cake: Cookie butter cake layers, cookie butter buttercream, Biscoff cookie crumbs, Biscoff drip and topped with cookies
Peanut Butter (Reese Cups): dark chocolate layers, peanut butter cream, topped with chocolate ganache, peanut butter buttercream and peanut butter cups.
Vanilla (Oreo): vanilla cake prepared, cookies, buttercream icing mix with crushed cookies and topped with Oreo cookies.
Strawberry Shortcake: vanilla layers, fresh whipped cream, fresh strawberries between layers, whipped cream icing and garnish with fresh strawberries.
Carrot Cake: traditional buttermilk spice cake with carrots, cream cheese icing or buttercream with garnish walnut nuts.
Red Velvet: traditional buttermilk layers, cream cheese or buttercream icing with garnish pecans.
Sour Cream
*Lemon w/glaze
Coconut w/ glaze
Key Lime w/glaze
Chocolate w/ Choc Ganache
Red Velvet w/ Cream Cheese
Peanut Butter w/ Peanut Butter Icing
Oreo Cookie w/ Vanilla glaze
Sweet Potato Pound Cake w/ Maple Glaze & Topped With Pecans

pumpkin pound cake w/ maple glaze
Vanilla w/ Fresh Cream
Vanilla w/ Fresh Strawberries
Vanilla w/Blueberry or Strawberry Filling
Vanilla w/ Chocolate Ganache
Caramel Pecan Cheesecake
Oreo Cookie
Red Velvet Cheesecake
(Seasonal Sweet Potato, Pumpkin)
(Seasonal Eggnog Cheesecake)
Toasted Coconut
German Chocolate
Pumpkin Pie
Sweet Potato
Pecan
Party & Wedding Cakes
Fillings, Icing & Buttercream
*All cakes come with Vanilla Bean Buttercream. Any substitution incurs additional cost.
Oreo Buttercream
Vanilla Cream Cheese
Lemon Buttercream
Almond Buttercream
Peanut Butter Buttercream
Chocolate Hazelnut (Nutella)
Strawberry Buttercream
Chocolate Buttercream
Cookie Butter Buttercream
Pineapple Fruit Filling
Strawberry Fruit Filling
Raspberry Seeded Fruit Filling
Vanilla
Yellow (butter)
Chocolate
Vanilla Funfetti
Vanilla Marble
Lemon
Strawberry
Premium Flavors Additional Cost:
Cookie Butter "Biscoff"
Carrot
Red Velvet
Spice
Vanilla Almond
Vanilla Oreo
Vanilla Champagne
Strawberry Champagne
Raspberry Champagne
Contact Us
Delight your taste buds with any of our freshly prepared items or check out our gallery page of birthday cakes and wedding cakes to see what we have to offer at Specialty Cakes & Desserts. We are located at 6817 Wimbledon Cir # 104 Fayetteville, NC. You can also call us at 910-764-3344 for more details or to inquire about a special order for your personal celebration cakes.
Contact Us Call Now